Using Compost in the Greenhouse
At this time of year, one of the best places for gardening is a greenhouse. It's nice and warm if there's any sunshine, and you can bask in the warm glow of knowing that you are getting ahead for the spring and summer. But what can you do? Our quick guide will give you some ideas for greenhouse gardening in winter.
Wash up and tidy up
Order and buy supplies for the year
Sow some early seeds
Prepare the ground for later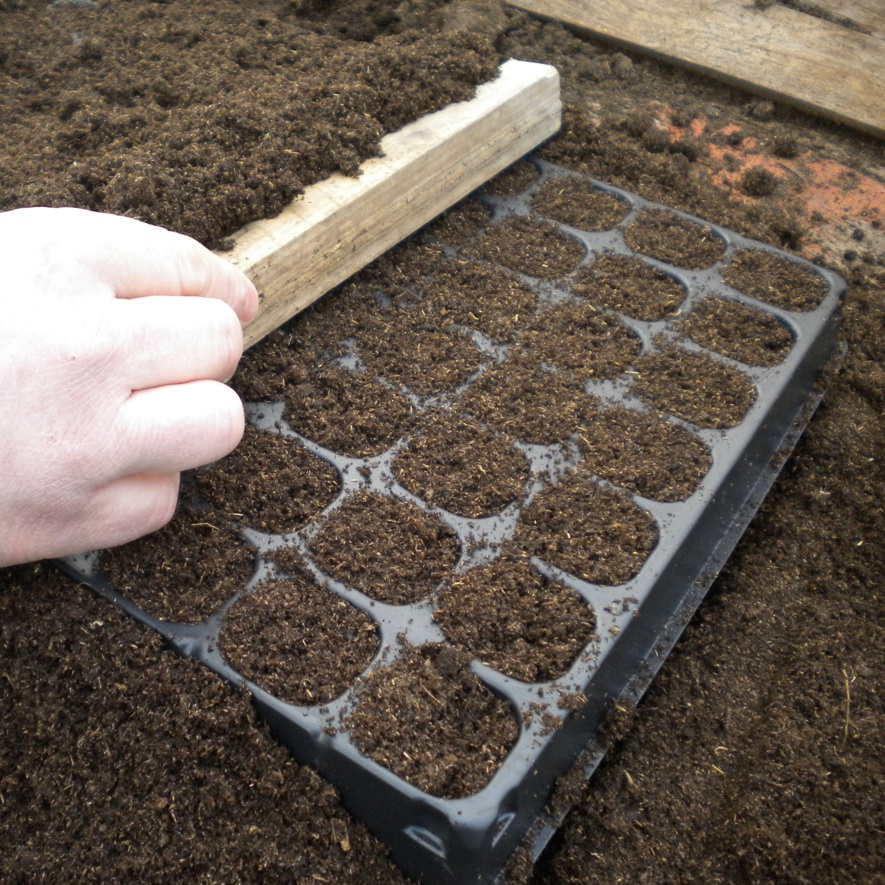 It may sound dull, but now is a good time to wash pots, propagators and seedtrays ready to use as soon as the weather warms up and you want to start sowing. Most of us are prone to putting away the pots unwashed once everything has been transplanted, and they have probably spent the winter in a dark, neglected corner. Get them out, and wash them in mild disinfectant to remove any spores, diseases or mould. Leave them out to dry on the bench or floor. This is also a good opportunity to tidy your greenhouse so that you can find everything you need when you come to plant.
Now is also a good time to think about what you need for the season ahead. As well as buying seeds and summer bulbs, and ordering plug plants, you can also buy compost, ordering it in bulk if necessary from compost suppliers. If you're going to grow vegetables, then mushroom compost or mushroom and manure compost are good options (see here), or you can go for one of the loam-based John Innes mixes, or a specialist seed compost.
You can start to sow some early seeds, especially since it's so mild. If it goes cold, it doesn't matter, as they won't germinate until it warms up enough. But especially for hardy annuals and other native plants, having the seeds in soil at this time of year is natural, and won't hurt them. Sow in trays of compost according to the seed company's instructions, and put in a propagator in a frost-free and light place. The greenhouse is ideal, but a cool windowsill is also good, and many people use a spare bedroom for this.
If you're really feeling keen, you can get organised for later sowings: put out trays of compost, and label up with what you're going to plant. If you grow plants in soil in your greenhouse, now is a good time to add some soil improver. The best types are organic matter, and probably compost of some sort, again available from compost suppliers. Try to use fairly fresh compost, rather than the remains of last year's supply, as it does lose its nutrients over time.