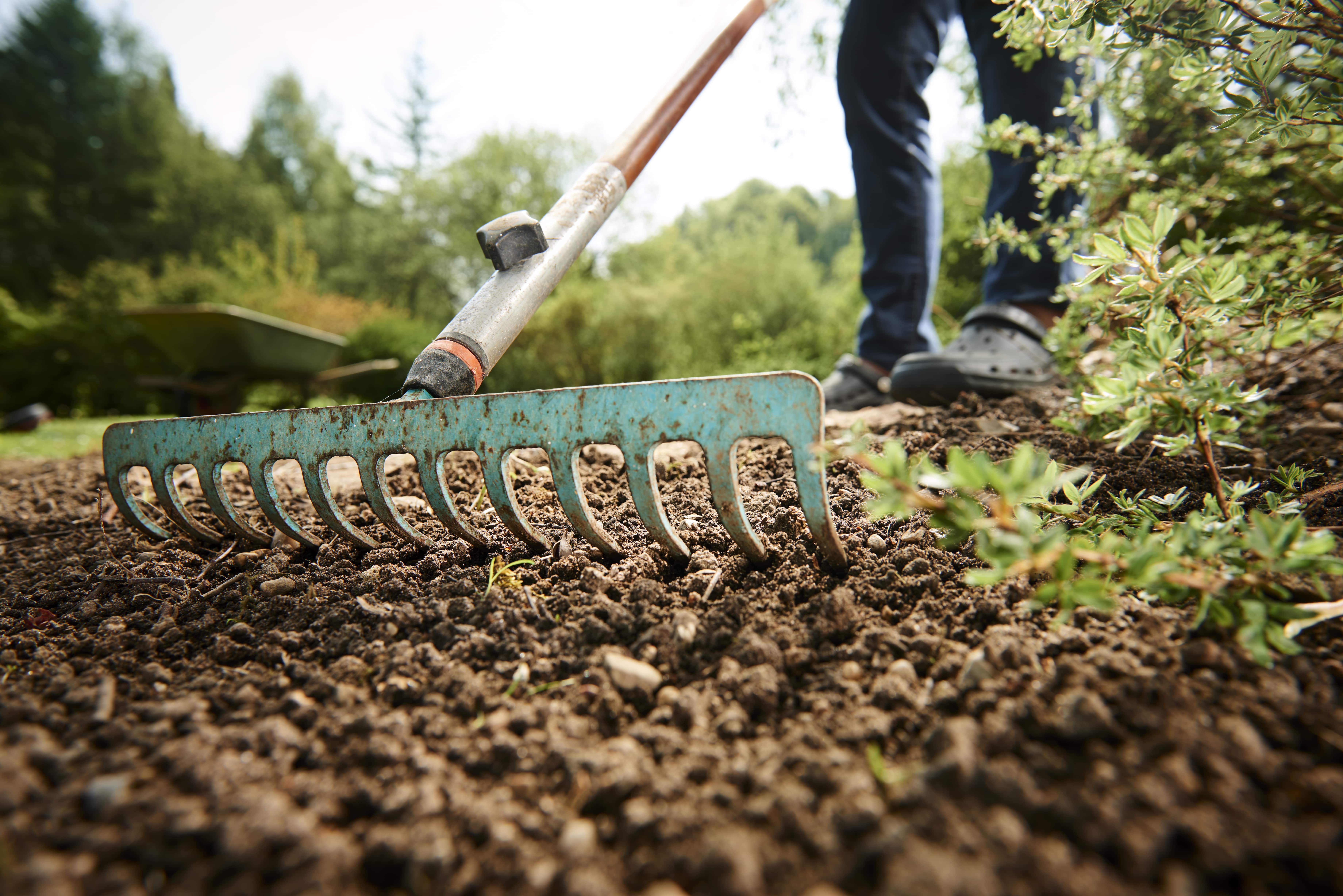 The soil now needs compacting and raking level with a wide turfing rake, this is a very important stage as it will break up the soil clumps and lumps, making leveling much easier. 
Compact the soil by walking on it with your heals then rake the soil several times in different directions dragging soil into any low areas to level the whole garden (discard any stones or roots that you rake off the surface).


If you need to build up levels or add topsoil, this is the time to do it.


Repeat the compacting stage and then re-rake, repeat this process until you have a firm and level surface (the more level your soil the more level and better the finished lawn will be)
Top Tip" ... Turfing rakes usually have a flat side as well as a spiked side, use the flat sid to smooth out the top surface, your soil should be firm enough so that you do not sink into it more than half an inch or so when you walk on it. 
Once you're happy with the level and the firmness of the soil surface you can give it a final rake over. You are nearly ready to lay the turf!