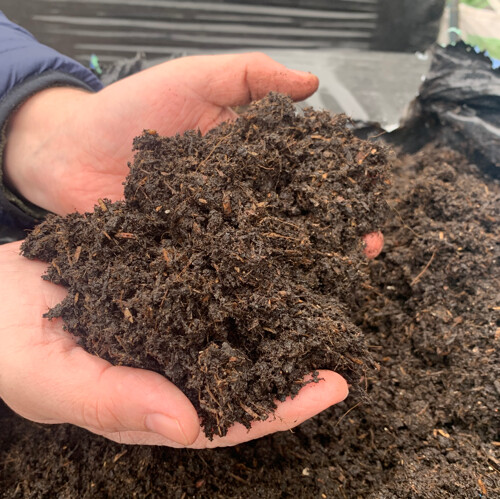 Peat free compost is a totally natural and eco-friendly multipurpose compost which is made from recycled garden cuttings and tree surgeons waste. This waste would previously have been sent to landfill sites, it is now being recycled by us into a quality and versatile peat substitute. In switching to peat free compost you are not only helping to reduce landfill but you are also reducing the destruction of peat beds which have taken many hundreds and thousands of years to form.
How is Peat Free Compost Made?
The botanical and forestry cuttings are first shredded to increase the surface area of the particles to speed up the composting process. The shredded material is then placed in rows where the naturally occurring bacteria begin breaking down the material.

The rows are turned several times during the process to ensure thorough and even decomposition of the material. After 12 weeks of composting and constant monitoring, the material is screened to remove any over sized woody fraction and leave only the fully composted, nutrient rich and natural peat free compost.