Tree & Shrub Planting Compost
NW-Compost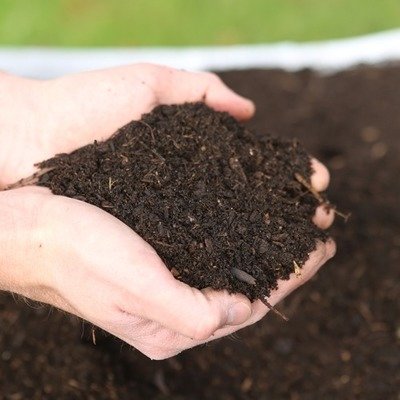 Compost & Manures
Tree & Shrub Planting Compost
This is our beautiful peat free and 100% organic compost, screened to 10mm this is a fine black and rich compost suitable for soil improving, tree and shrub planting and mulching.
Made from 100% recycled horticultural and arboricultural cuttings, composted at high temperature to British PAS100 standard to produce a quality peat free and organic soil improving compost.
Available in bulk bags and 2000 litre packs of 40 x 50 litre bags.
Delivery is made via a curtain sided vehicle with a tail lift offload. Guaranteed to kerbside only. For more information please see our delivery details.
Uses:Tree and Shrub Planting
Can be used for:Soil Improving
Pack Sizes:1m3 Bulk Bags
Product Lead Time:1
Bulk Bag (approx 950 litres) (0)
40 x 50 litre bags (2000 litres) (0)