Farm Yard Manure Blend Bulk Bag
CP-ARM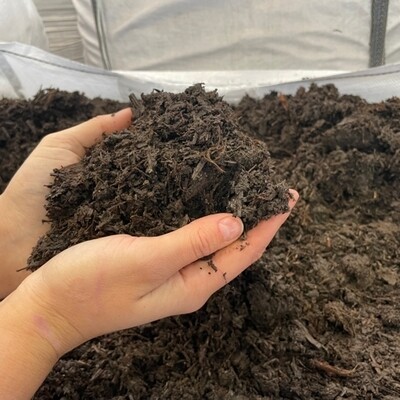 Soil Improvers & Manures
Price :
88.29
GBP
In stock
[tab name="Description"]

Manure & Mushroom Compost Blend
A fantastic blend of well rotted farm yard and horse manure mixed with spent mushroom compost (70% Manure 30% Mushroom Compost). This product has been well rotted and bagged to produce a high quality easy to use soil conditioner.
Suitable for:
Soil Conditioning
Vegetable Growing
Rose Beds
Tree and Shrub Planting
Benefits:
Promotes strong root development
Improves soil structure
Breaks up heavy soils
Improves moisture retention around root systems
Increases soil nutrition
[endtab]
[tab name="Delivery"]

Mushroom Compost & Manure Blend is delivered on pallets, on curtain sided lorries with a tail lift and pallet trolley. See our delivery details page for more information on our delivery service.
Please note items may be delivered in multiple deliveries.
[endtab]
Uses:Soil Improving, Rose Beds, Vegetables, Planting
Can be used for:All Non Ericaceous Uses
Pack Sizes:Bulk Bags and Jumbo Bags
Peat?:Peat Free
Available Next Day:yes if ordered before 12.30