Mushroom Compost & Manure Mix
CP-ARM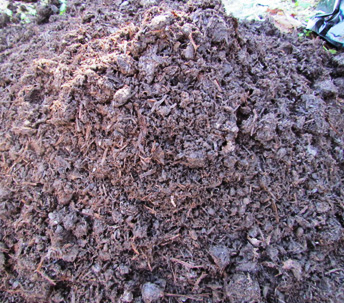 Compost & Manures
Price :
84.99
GBP
In stock
[tab name="Description"]

Please Note
Order Before 1pm for 2 Working day Delivery - Available Tuesday to Friday ONLY, taking up to 5 Working Days.
For Saturday Deliveries please select Saturday AM Delivery Method in the Checkout - the calendar date will not guarantee Saturday delivery.
Manure & Mushroom Compost Blend
A fantasitc blend of well rotted farm yard and horse manure mixed with spent mushroom compost (containing rotted straw and pultry manure). This product has been rotted for up to 5 years and bagged to produce a high quality easy to use soil conditioner.
This product is a fine and friable and well rotted soil conditioner.
Suitable for:
Soil Conditioning
Vegetable Growing
Rose Beds
Tree and Shrub Planting
Benefits:
Promotes strong root development
Improves soil structure
Breaks up heavy soils
Improves moisture retention around root systems
Increases soil nutrition
[endtab]
[tab name="Delivery"]

Compost & Manure Blend is delivered on pallets, on curtain sided lorries with a tail lift and pallet trolley. See our delivery details page for more information on our delivery service.
Please note items may be delivered in multiple deliveries.
PLEASE NOTE: This product can not always be dispatched on the same day as ordered and therefore may take 2 days on a next day deliver or 3 to 5 working days on our standard delivery.
[endtab]
Uses::Soil Improving, Rose Beds, Vegetables, Planting
Can be used for::All Non Ericaceous Uses
Pack Sizes::60 Litre Bags and Bulk Bags
Bulk Bag (approx 1000 Litres) (0)
10 x 60 Litre bags (600 litres) (0)
20 x 60 Litre bags (1200 litres) (0)
30 x 60 Litre bags (1800 litres) (0)
36 x 60 litre bags (2160 litres) (0)
45 x 60 Litre bags (2700 litres) (0)